N.B. We are not currently running any holidays in Les Deux Alpes for the 2023-2024 ski season. Sign up to our Newsletter to be the first to hear about new availability.
Altitude
Enjoy the village altitude of 1280m
Pistes
200km pistes in area
Ski Lifts
46 lifts in local area
Highest skiing
You can ski right up to 2243m
Les Deux Alpes is located in the Isère department of the French Alps. The two "Alpes" in its name refer to the two original areas of mountain pasture ("alps") either end of the valley in which the resort is built. The first lift opened here in 1939 making it the second oldest ski resort in France after Chamonix. Featuring high altitude glacier skiing and the longest on-piste vertical run in the world les deux alpes is a resort that will not disappoint.
Glacier skiing and stunning views all in one resort? Lets go!
Holiday prices
For Beginners
Les Deux Alpes can seem a little "upside down" for beginners as all the beginners slopes are up high and all the steeper slopes are down low close to the village. This doesn't stop it being an great beginners resort with lots of excellent ski schools and a wonderful selection of beginners pistes to choose from. Some of these long cruisey beginner friendly pistes are on the Glacier de Mantel which is said to be the largest skiable glacier in Europe.
For Intermediates / Advanced
Les Deux Alpes truly shines when it comes to terrain for competent and capable skiers and boarders. With a great variety of pistes to choose from along with lots of stunning high-altitude wide open piste skiing. The Sarenne run is said to be the longest on piste vertical run in the world. The black run descends more than two vertical kilometres from top to bottom and is 16km long. There is world class off-piste in the adjoining La Grave and St Christophe resorts, both of which are covered on your lift pass. Please note a guide is essential for this.
Night Skiing
There is flood lit night time skiing available on select nights (Tue, Wed, Thrs, Fri) on the Lutins piste (a steep blue) which is located behind the Tourist Office. It is open from 17:30 to 20:00 but is dependent on weather conditions.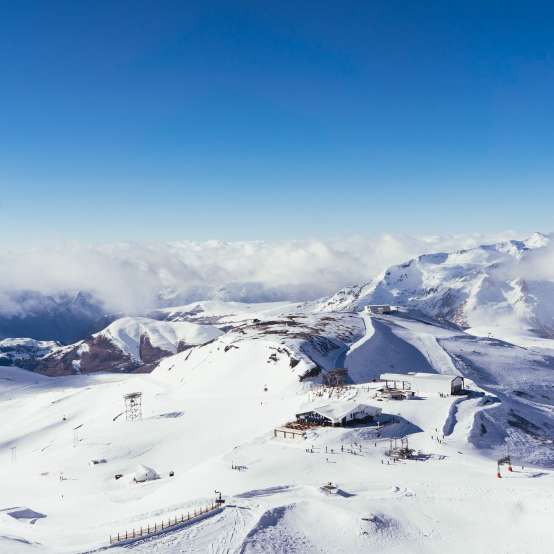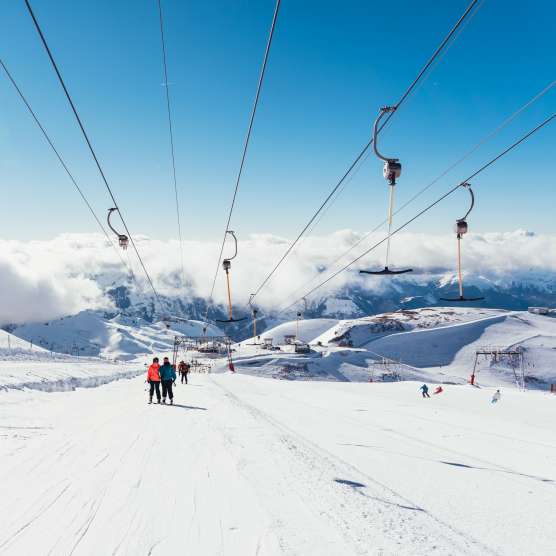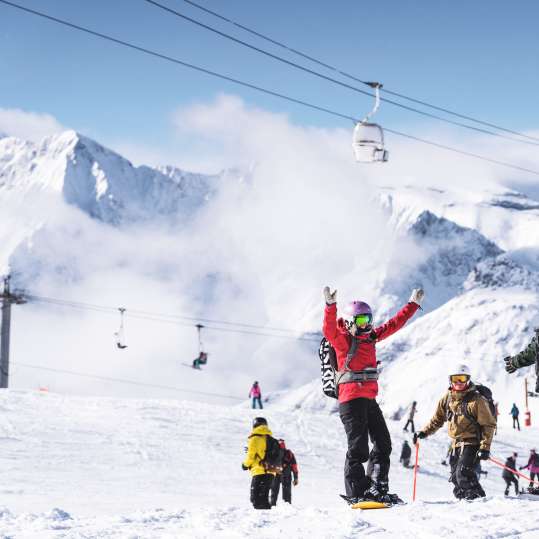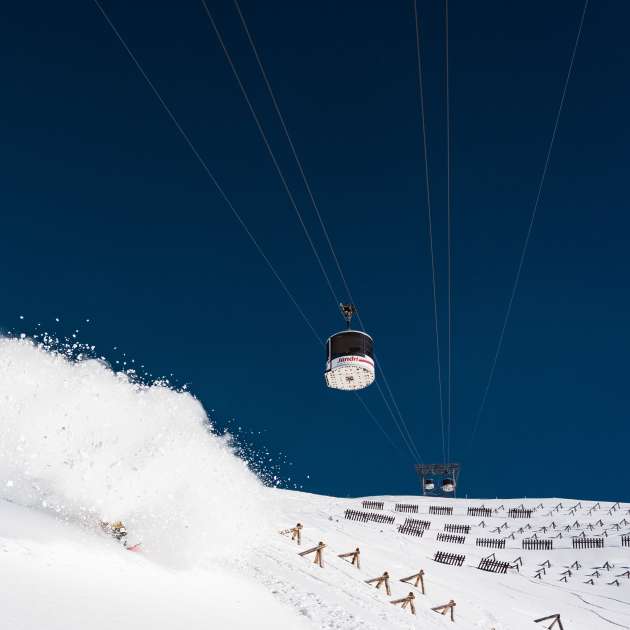 Les Deux Alpes Town
The resort town itself stretches out along a two kilometre pass which links the villages of Vanosc and Mont de Lans. These two old mountain villages are great to wander round on a day off skiing. Both can be accessed by cable car included on your lift pass. The village of Mont de Lans has a typical market every Wednesday morning and the Village of Venosc has lots of charming craft shops. English is usually understood in all quarters, French remains the lingua franca for those who live in resort year-round.
There are lots of Apres ski options available but we can recommend the Pano Bar and Umbrella Bar both of which are open from 15:00 to 19:30. Many of the bars have themed evenings with live music. On certain evenings throughout the winter there is the sunset partie at 3200 m - a meal and night ski.
1939
First lift opened in Les 2 Alpes
200km
of Pistes in Les 2 Alpes area
46
Ski Lifts in Les 2 Alpes area
90
Minutes from Geneva airport
Getting to Les Deux Alpes
If you are flying to Les Deux Alpes then we would recommend you fly into Grenoble (GNB) airport. Grenoble airport is 109 kilometres from Les Deux Alpes and has a transfer time of about 1 hour 33 minutes. About two thirds of this is on motorway.
Another option is to use Geneva (GVA) airport is 212 kilometres (two house 34 minutes) from Les Deux Alpes.
Please let us know when you have booked your flights and we can arrange to have your transfers all ready and waiting for you when you land. We do not charge extra for organising this for you.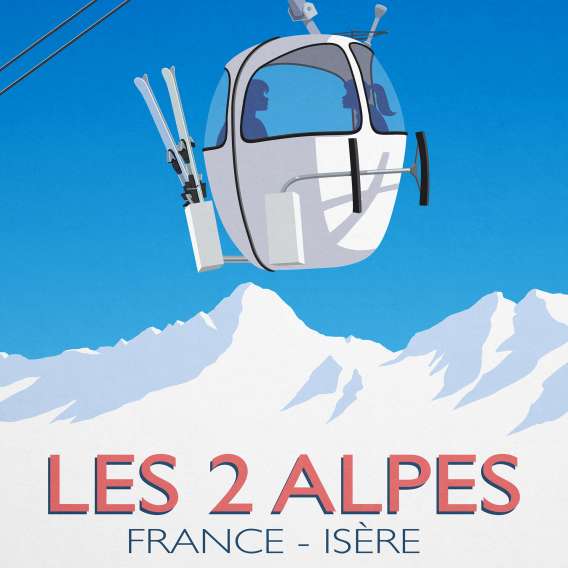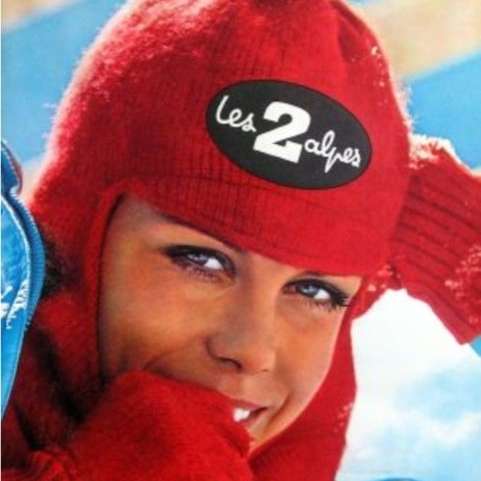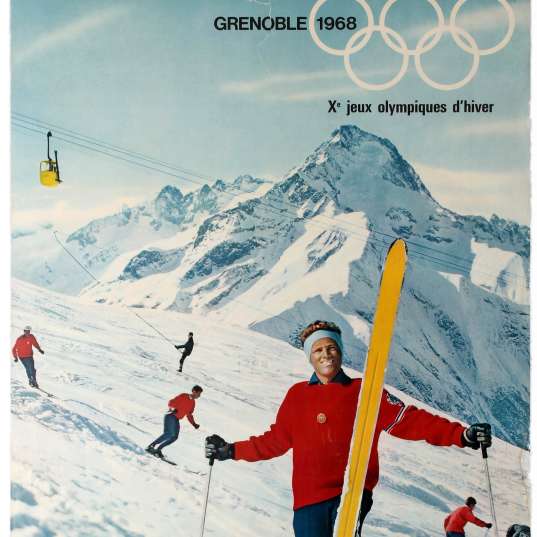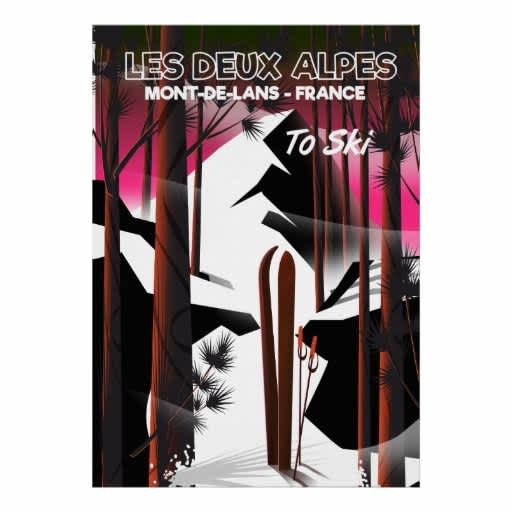 Les Deux Alpes Lift Pass Prices 2023-2024
We are currently waiting for the 2023-2024 liftpass prices to be published. If you'd like us to notify you when they are made available, please let us know.
Downloads Area
Les Deux Alpes Maps and Guides
Les Deux Alpes Snow Forecasts
Accommodation in Les Deux Alpes
Les Deux Alpes Dates & Prices 2023-2024
N.B. We are not currently running any holidays in Les Deux Alpes for the 2023-2024 ski season. Sign up to our Newsletter to be the first to hear about new availability.

Chalet Hibou is a fantastic place to stay as a base to enjoy skiing in Les Deux Alpes and in our case also to celebrate a special family Christmas. The chalet is outstanding in every respect and just as described in the listing. Going out and coming back from skiing is easy with the slopes accessed by a very short walk.
Andrew stayed in Les Deux Alpes (Dec 2019)
See More Reviews