The Ski Gathering In The Press
We have collected various articles and press clippings about The Ski Gathering from the papers and the internet. Take a look at what the press think of The Ski Gathering. Looking for reviews of The Ski Gathering? Click here...
Mail On Sunday Travel - Feb 2020
"Slope Off Without Your Pals"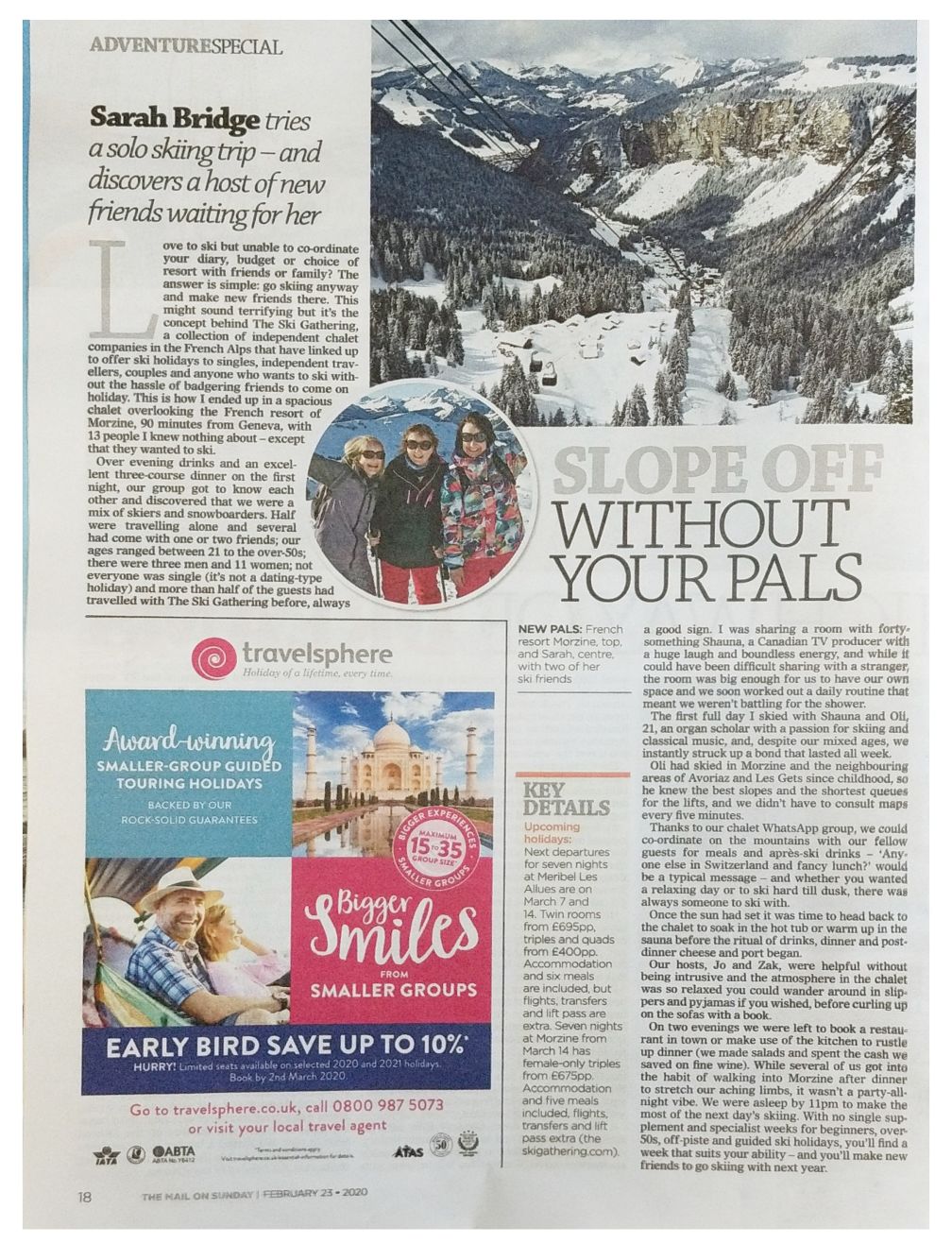 Telegraph Ski and Snowboard Magazine - December 2019
"The 10 best ski holidays for solo travellers in 2019/20"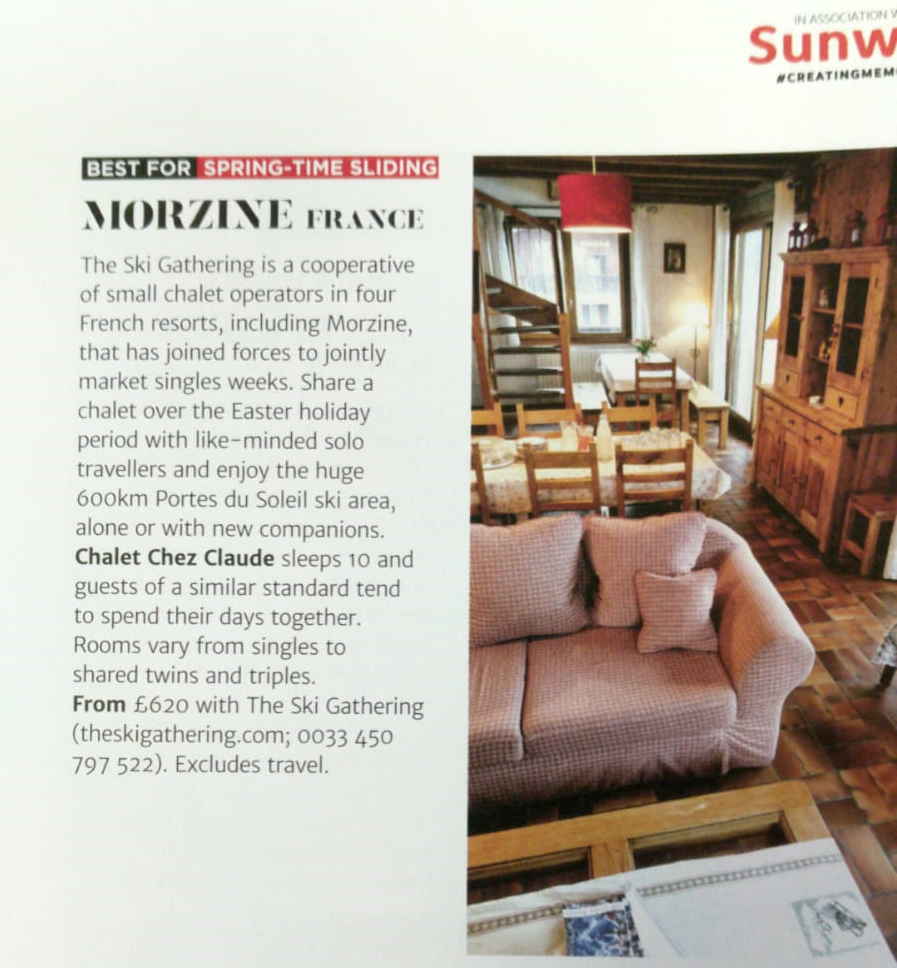 The Telegraph - November 2019
"This season's 50 best ski holidays"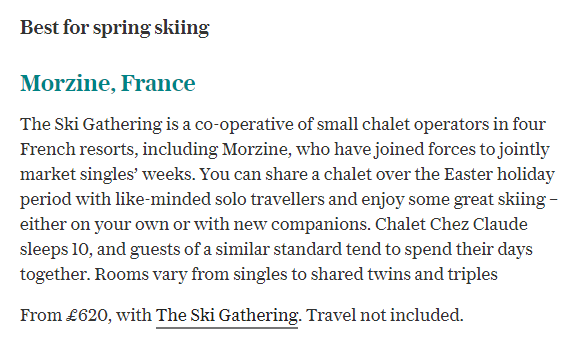 The Daily Mail - January 2019
"Sociable solo skier? Link up with like-minded piste bashers near Morzine"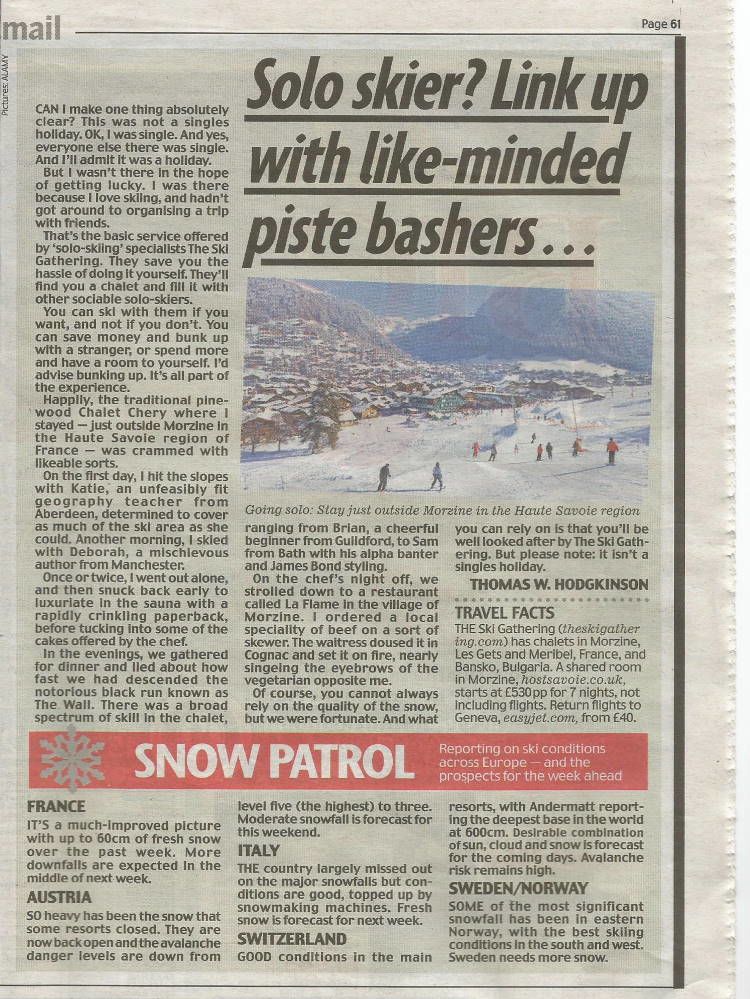 The Globe And Mail Canada - April 2017
"Apps and 'chairlift dating' help skiers find soulmates on the slopes"

The Irish Times - February 2017
"Flying solo: Singles' holidays (and a few that might lead to love)"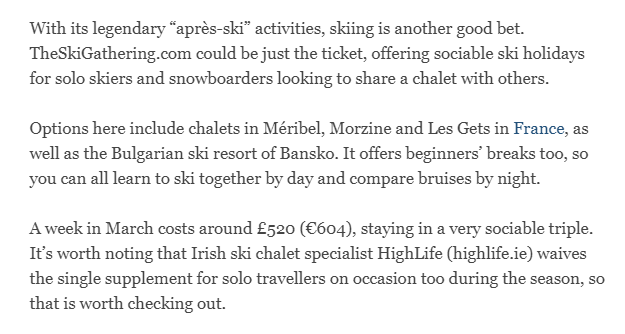 The Irish Times - November 2016
"On the piste with Coppers... and five more ski holidays"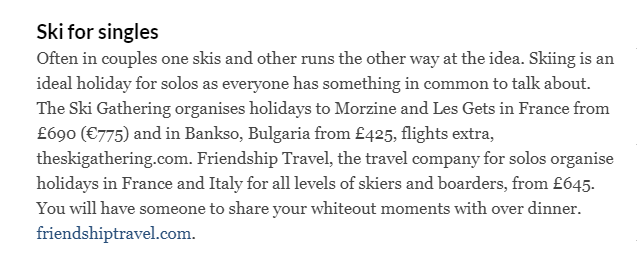 Follow The Ski Gathering on social media:
#theskigathering