What level of skier or snowboarder are you?
When booking ski lessons, organising ski hire, or simply choosing the right liftpass, it is important to have an idea of your own confidence and experience levels. This page provides as handy guide for anyone trying to gauge their own abilities as a skier or snowboarder.
In this article: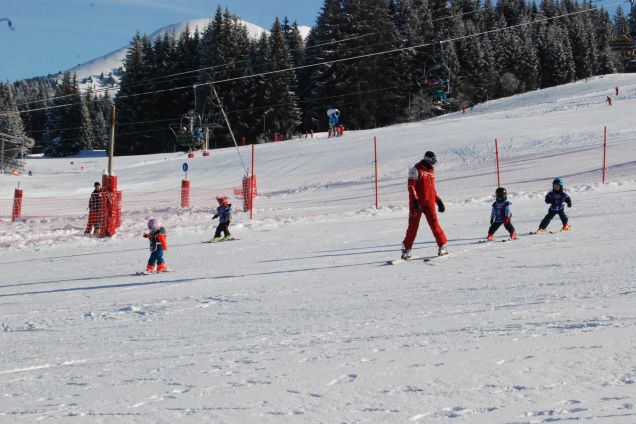 Day-One Beginner
You've never skied or boarded on snow before, though you may have had one or two lessons on a dry-slope or in an indoor ski centre. Lessons start with core fundamentals like how to attach your skis or board. Beginner ski/snowboard lessons are a must.
Novice
You've skied on snow before and can snow plough. Novice snowboarders can link turns at a moderate speed on blue runs. There are still some issues with balance, turns and stopping on demand, but even the skiers are making their way down green slopes and perhaps some blues. The stumbles are all part of the fun. You'll be looking to book Class One ski/snowboard lessons.
Lower Intermediate
As a skier, you are confident in your ability to snow-plough the blues and are looking to develop parallel turns. Falling is not frequent anymore, but it happens to the best of us! You can stop by 'skidding', without resorting to a snow-plough stop. Snowboarders can already link turns at good speed on red runs, starting to jump. You will be progressing onto Class Two ski/snowboard lessons.
Upper Intermediate
Skiers at this level are confident on blues and most reds, and can parallel down both in a controlled descent. You're not quite ready for off-piste skiing yet, but groomed piste is starting to feel like safe territory. Happy to ski at a reasonable speed, linking your turns, you'll enjoy your Class Three ski/snowboard lessons. Equivalent-level snowboarders will be looking to go offpiste and descend black runs, managing jumps and bumps.
Advanced
You are an experienced and confident skier or snowboarder, happy to take on almost all pistes at speed. Skiers are ready for the challenge of off-piste with guidance, snowboarders are already enjoying the fresh offpiste powder. Skiers can probably carve, but might be looking to sharpen that up a bit now and really learn what the skis can do. Class Four lessons should be weighed against one-to-one options now.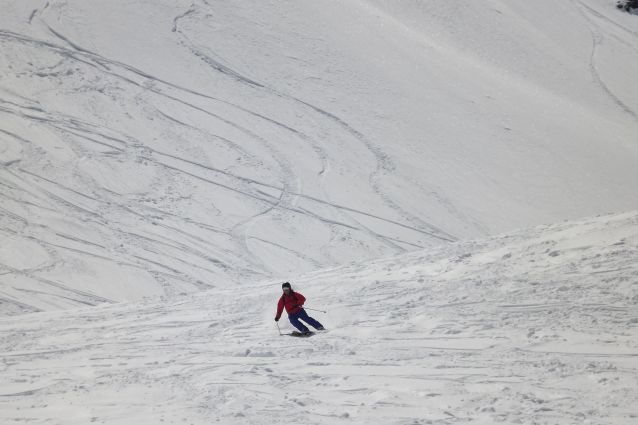 Expert
You know you can ski/board very well, and are looking to make marginal adjustments to your already-strong technique. Alternatively, you might be looking for a guide to show you the backcountry offpiste terrain. Private lessons will be a must either way.
Any questions, about anything at all?
Just ask! We are always only too happy to help, so what you would like to ask please do just get in touch.