Chalet Holidays for Groups
Chalet Holidays for Groups of Skiers
The Ski Gathering is designed for solo skiers and small groups of 2-3 friends. As such, we do not offer ski holidays for pre-existing groups of skiers and snowboarders. But we know lots of companies which do. This page lists some of our favourites.
Find a Group Chalet
Follow The Ski Gathering on social media:
#theskigathering
Morzine Chalets
Morzine is a lively, adult-friendly ski resort suited to all abilities, beginner or advanced. Situated in the heart of the world-renowned Portes du Soleil ski area, Morzine gives amazing access to some of the world's very best skiing, as well as its most integrated lift infrastructure. Beginners benefit from top-rate ski schools and steady blues running right into the resort centre. For a challenge, more advanced skiers and snowboarders head up the Chamoisiere for a nail-biting red or a thigh-burning black. Then, all meet up in any of Morzine's fantastic bars for a full debriefing at aprés ski.
Chalet Clovis by Host Savoie
Chalet Clovis
Imagine the best of both worlds - catered and self-catered. That's what Host Savoie have come up with for Chalet Clovis. The price and flexibility of self-catered, but with delicious meals delivered to the chalet door. No rushing to the supermarket, and no rushing the aprés ski either.
Up to 9 Guests
Three Bedrooms
Flexible Catering
See Chalet Website
Chalet Andu - Chalet & Apartment
Two properties in a quiet hamlet close to Morzine. The chalet is ideal for larger groups, sleeping up to 18 people (22 with children). The apartment sleeps up to 8 people (10 with children). It boasts a heated indoor pool complex with sauna, and an outdoor panoramic hot tub.
Chalet & Apartment
Large Groups
Swimming Pool
See Chalet Website
Five Catered Chalets by Skiology
Featured in The Telegraph, Evening Standard, Metro and Food & Travel Magazine, Skiology specialise in first-class Morzine catered chalets at the foot of the pistes. Passionate about good food, service with care and all delivered sustainably. That's the Skiology ethos.
5 Premium Chalets
From £399pp
Catered Chalets
See Chalet Website
Les Gets Chalets
Les Gets is the definitive picture-postcard resort. If it is perhaps a little quieter than neighbouring Morzine, or our other resort of Meribel, this should be weighed against the traditional Savoyard charm the village retains, not to mention the world-class skiing it offers. Les Gets is a dream destination for sociable groups with mixed abilities, offering plenty of convenient loops and tree-lined circuits, allowing the group to disperse and re-converge frequently and naturally throughout the day's skiing. Finish the day in the open-air aprés ski bar at the foot of the slopes.
You might also be interested in Les Gets apartments and an exciting new style of Les Gets self-catering which is offered by our friends at Mountain and Tradition.
Chalet La Rocade by Mountain & Tradition
Chalet La Rocade
With Chalet la Rocade, you can book the whole chalet or just the floors you need for your group. Three private floors with separate entrances make this chalet ideal for ski groups of all sizes. Just 200m from the always-quiet Perrieres chairlift, 12 mins walk to the village centre (bus stop right outside).
Up to 20 Guests
3 Separate Floors
Flexible Catering
See Chalet Website
Chalet Novelin by Mountain & Tradition
Chalet Novelin
A traditional Savoyarde chalet in a charming location, 10 mins walk from the village centre. Ski out just 100m from the chalet, or hop on the shuttle bus even closer to home. Indoor hot tub and sauna. Four ensuite bedrooms, plus a bunk room where guests stay for free.
12 Beds + 2 Bunks
Sauna & Hottub
Flexible Catering
See Chalet Website
Châtel Chalets
With about 30 working farms Châtel, on the French-Swiss border, is a ski resort that still holds a very French feel. As part of the massive Portes du Soleil circuit Châtel has two separate slopes. One connected to Avoriaz on the French end and the other connected to Morgins and Torgan on the Swiss side.
Many people who visit Châtel have remarked on the fact that, despite the expansion of the village, the locals have remained as friendly and welcoming as ever. There is a good variety of chalets and apartments in Châtel from family-run chalets to luxury apartments.
Grange au Merle by Clarian Chalets
Grange au Merle
La Grange au Merle from Clarian Chalets is a luxury chalet in Châtel that sleeps 12-15 people. A luxury, farmhouse accommodation that has been fully renovated for the winter 2016/17. There are 5 bedrooms, most of which open out to the south facing balcony and garden terrace.
Up to 12-15 Guests
6 Bedrooms
Luxury Catered
See Chalet Website
La Rosière Chalets & Apartments
Though perhaps less well-known than its larger neighbours, Val d'Isère, Tignes and Les Arcs, La Rosière is at least their equal in charm, aesthetic and sunny outlook. The village architecture is consistent with the traditional chalet style of the region, giving the resort its reputation as a quaint and picturesque retreat. Expect the village itself to be mostly quiet with few nighttime distractions.
At an altitude of 1850m, expect stunning views and snow-sure skiing throughout the season. Big snow storms from the West will bring amazing snow but heavy conditions while it's still falling. Most of the close-to-home skiing focuses around one very wide-open slope containing several separate runs. The link to neighouring La Thuile in Italy offers a day's adventure and perhaps some more varied terrain for more experienced skiers.
Les Terrasses Apartments by SkiNiks
Les Terrasses Apartments
Three self-catered ski apartments in the very heart of La Rosière, just 50m from the resort centre and two minutes from the slopes. One of the apartments sleeps six, the others sleep four. Facilities include a hob, oven, microwave, fridge, flat-screen TV and DVD player, plus a hi-fi.
Sleeps 4-6 Guests
Unbeatable Location
Offroad Parking
See Chalet Website
St Martin de Belleville Chalets & Apartments
Peaceful and idylic, St Martin de Belleville has the look and feel of a traditional French village, centred around its iconic church with distinctive steeple. St Martin forms the centrepiece of perhaps the least well known of les Trois Valles, The Belleville Valley. Although perhaps less of a household name than Meribel and Courchevel, St Martin de Belleville is considered by many to be the jewel of the Three Valleys ski area. As well as offering amazing access to the largest ski area in the world, St Martin gives visitors a haven in the mountains, full of charm and traditional character.
Tignes / Val d'Isère Chalets & Apartments
In L'Espace Killy ski area, Tignes and Val d'Isère taken together are the most visited ski destinations in Europe for British skiers. They share 180 miles of pistes, 90 lifts and a solid reputation for snow-sure skiing through the whole season. Indeed, the Grande Motte glacier is open for six weeks of summer skiing. In most other respects, the two resorts are very different. Val d'Isère owes its origins to the Ducs de Savoie who had his hunting lodge here in the Eleventh Century. Tignes, by contrast, is almost entirely purpose built - with all the advantages and disadvantages that brings: it is mostly ski-in/ski-out, but it's not a looker. Satellite villages such as Tignes Les Boisses (1800m) and Tignes Les Brévières (1550m) are well linked in with their own lifts and bus services, but the distance between villages makes it worth researching the area before you book.
Do you have a Tignes / Val d'Isère chalet which would like us to list here? Please let us know.
Meribel Chalets
A modern, purpose-built ski resort, Meribel is in many ways the heart of The Three Valleys. With world-leading lift infrastructure right on your doorstep, every day is a chance to explore the full expanse of the world's largest ski area. Each evening, return to a resort which offers plenty of entertainment and a lively atmosphere. Vast in scale, 1500m village-centre altitude, enticing off-piste opportunities, wide open slopes, the list goes on. While still beginner-friendly, Meribel has plenty of challenging terrain to keep the more advanced skiers and snowboarders occupied, both on- and off-piste.
Do you have a Meribel chalet which would like us to list here? Please let us know.
Larger Multi-Resort Providers
If you're booking last-minute, if you're looking for the best possible price, or if you're looking to browse around broadly and go where the snow takes you, it can make sense to consider a large operator with multiple resort options.
Chalets & Hotels by SnowTrex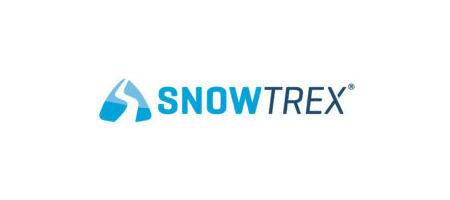 SnowTrex
Presenting the widest possible choice, SnowTrex offer 1,500 chalet and hotel options in approx. 500 ski resorts. Look out for the latest deals and offers incl. lift passes and kids-go-free options. Searchable website makes it quick and easy to book. Ask them about Snow Guarantee!
Book Online
ABTA Bonded
500+ Ski Resorts
See Their Website
Somebody we should add?
If you have or know of a group ski chalet which would fit well on this page, then please let us know and we will be happy to get that added.