Swimming Pool
Various Saunas
In-House Wine Cellar
Gourmet Cuisine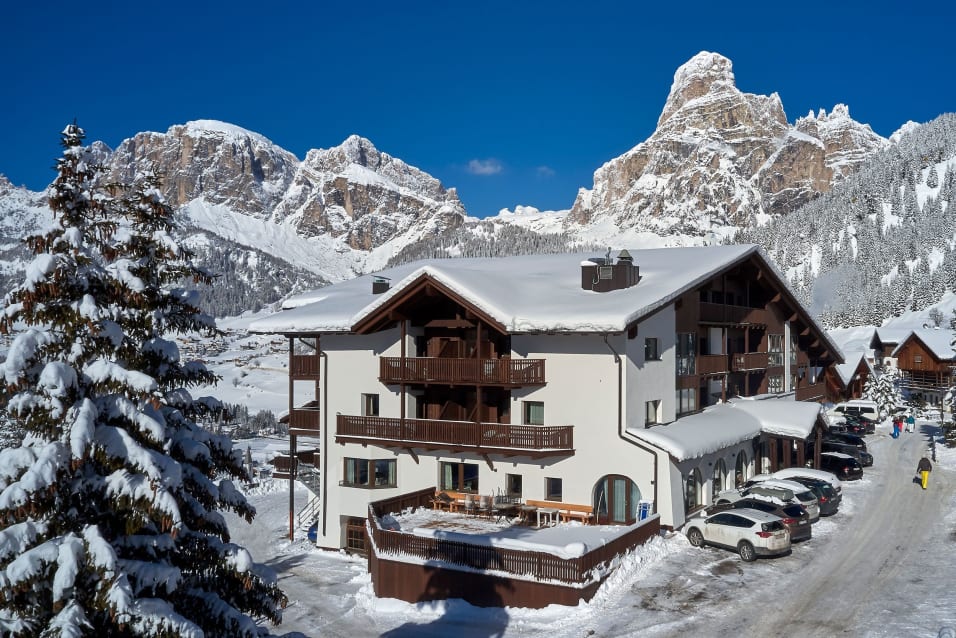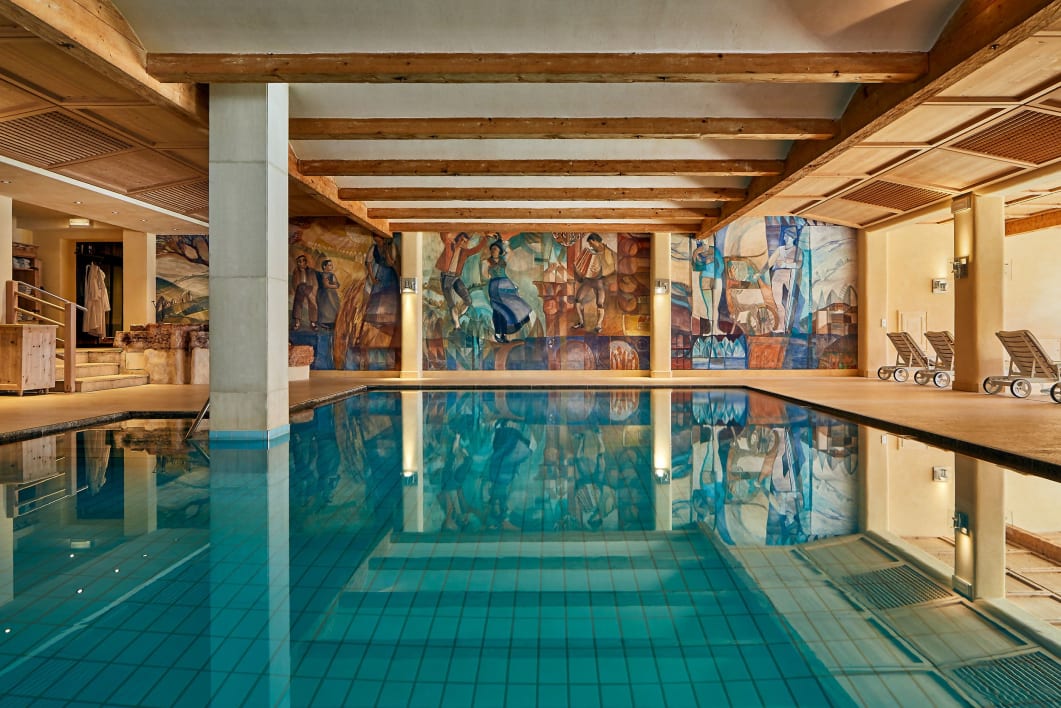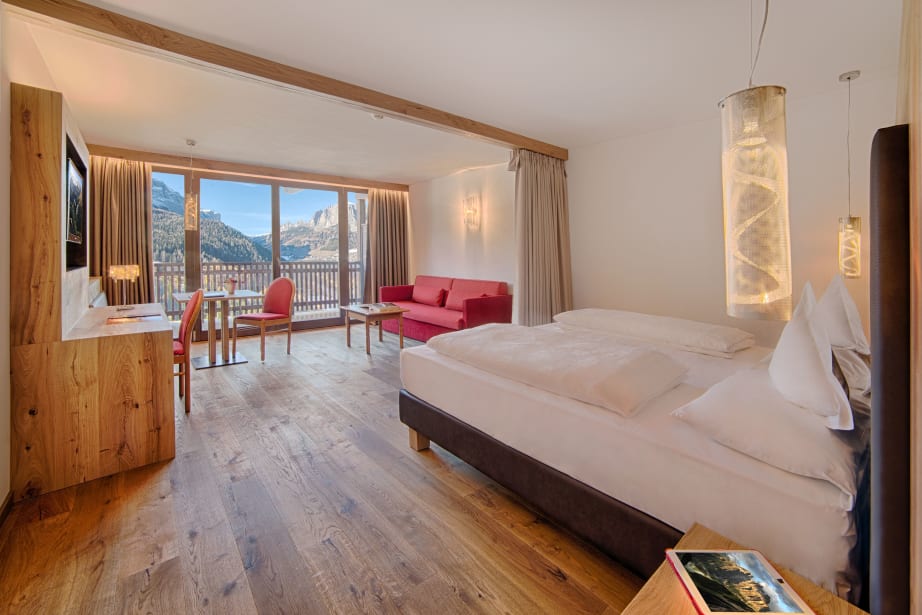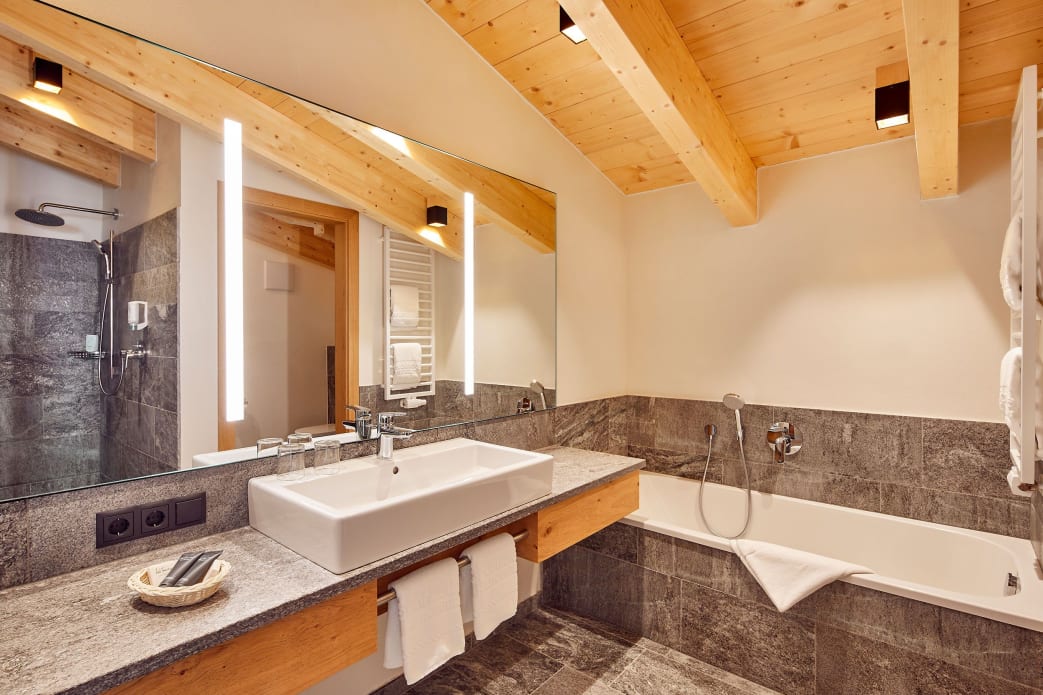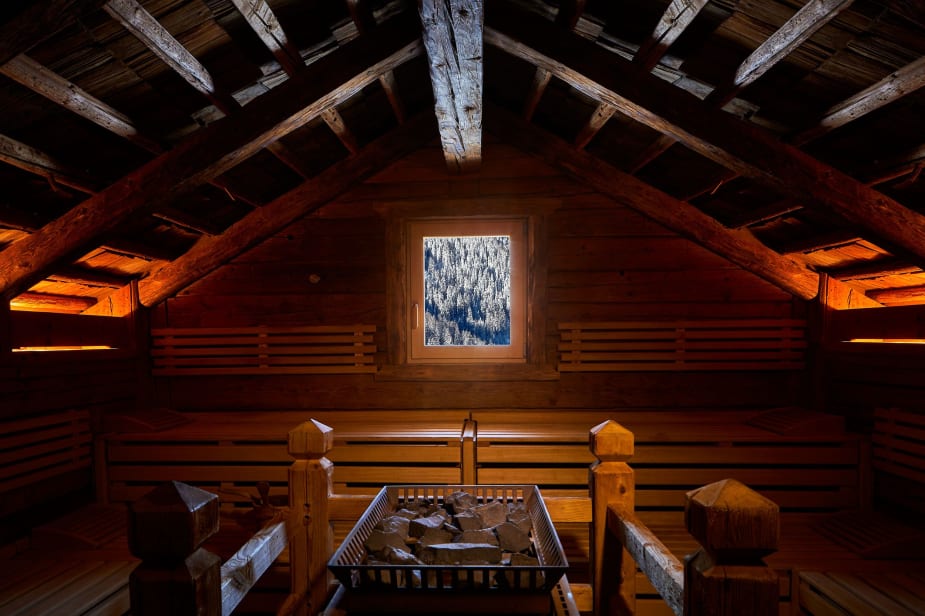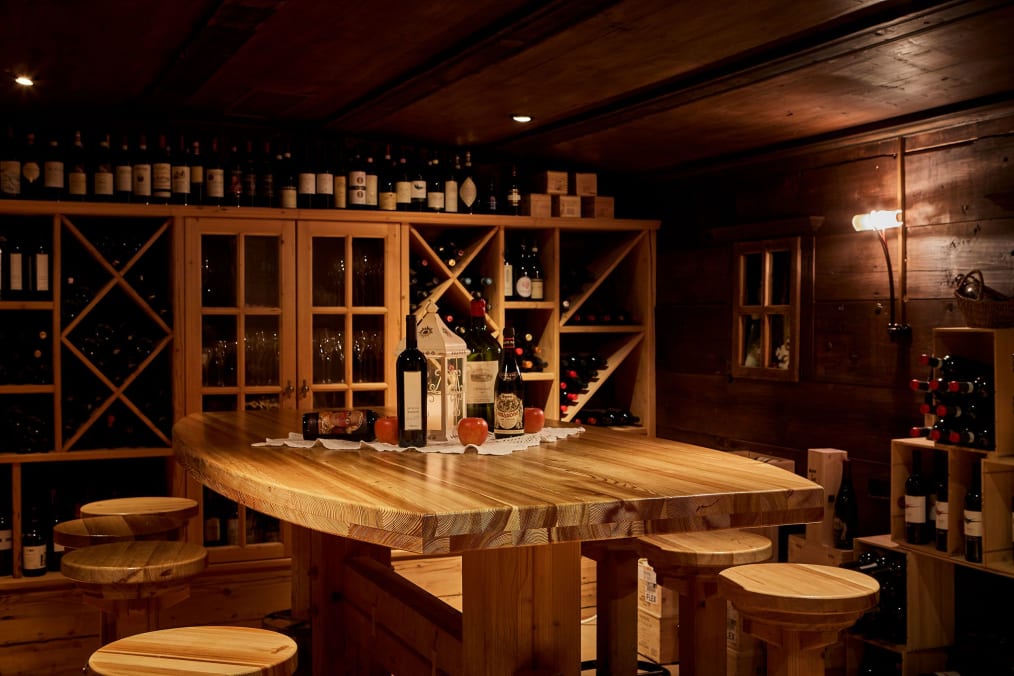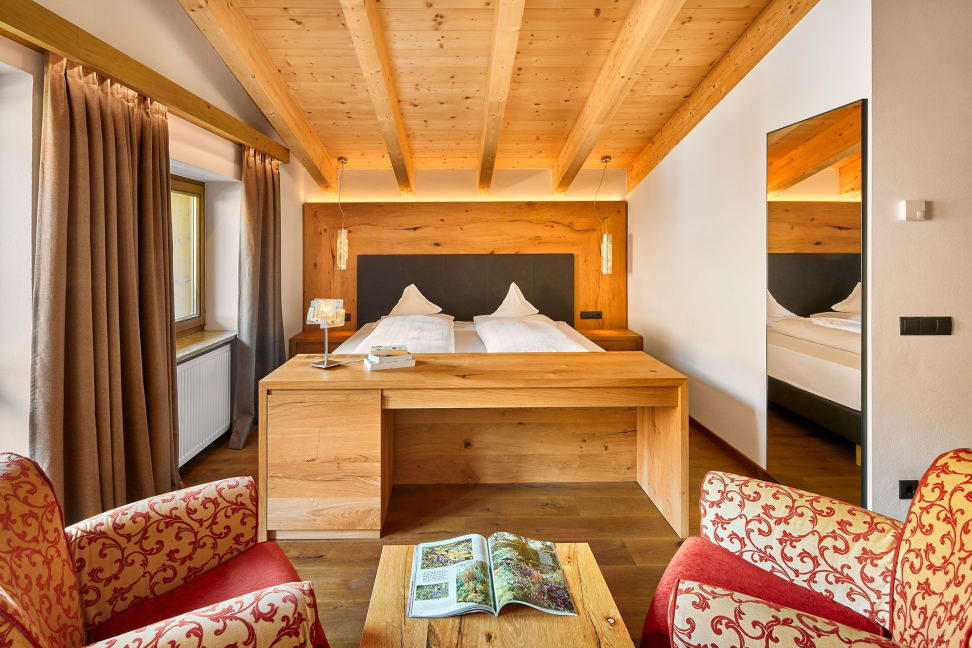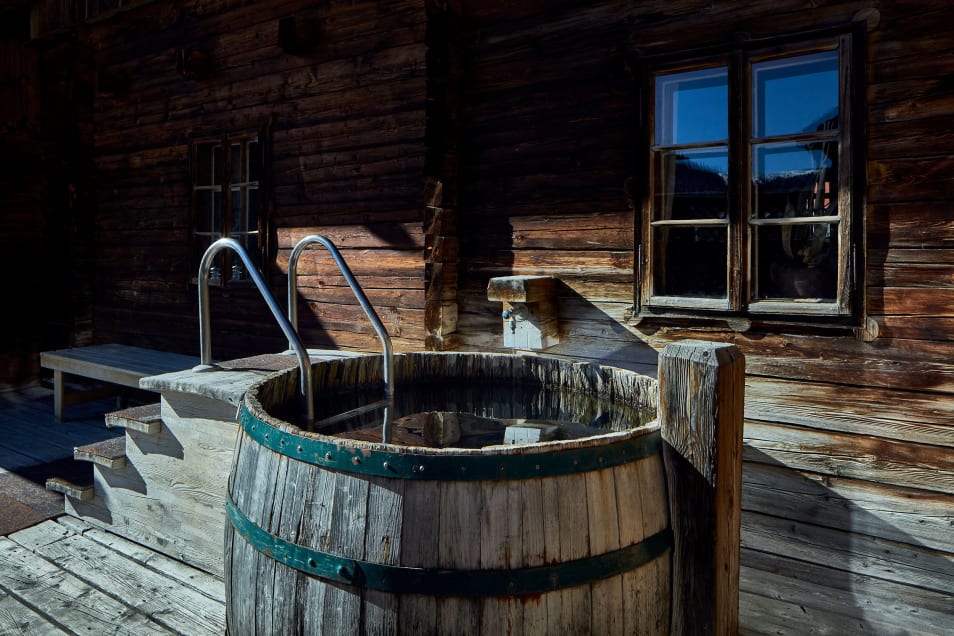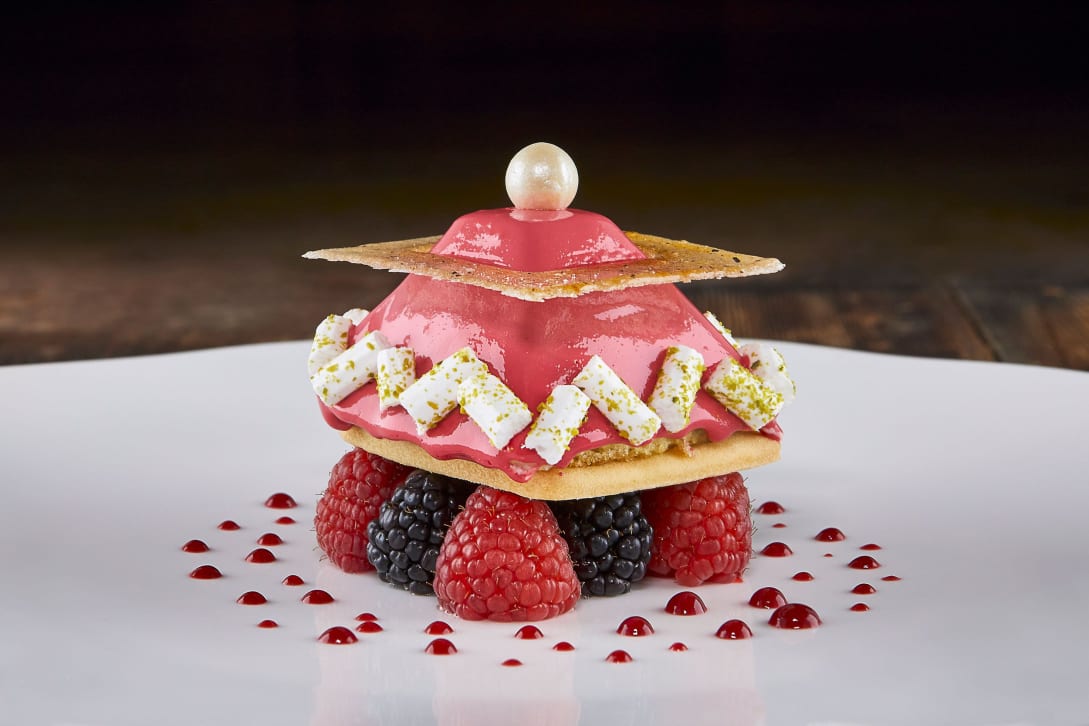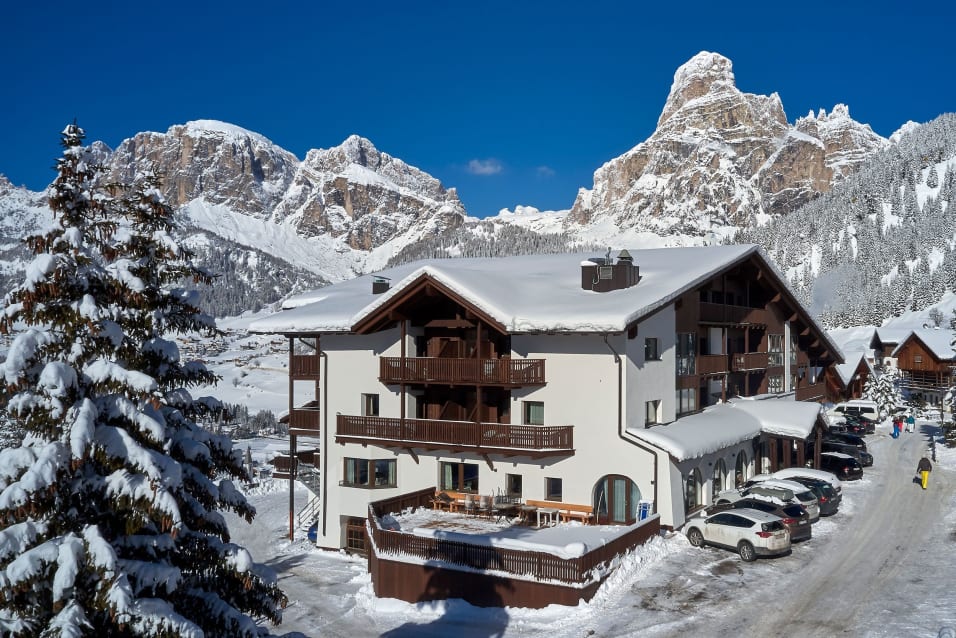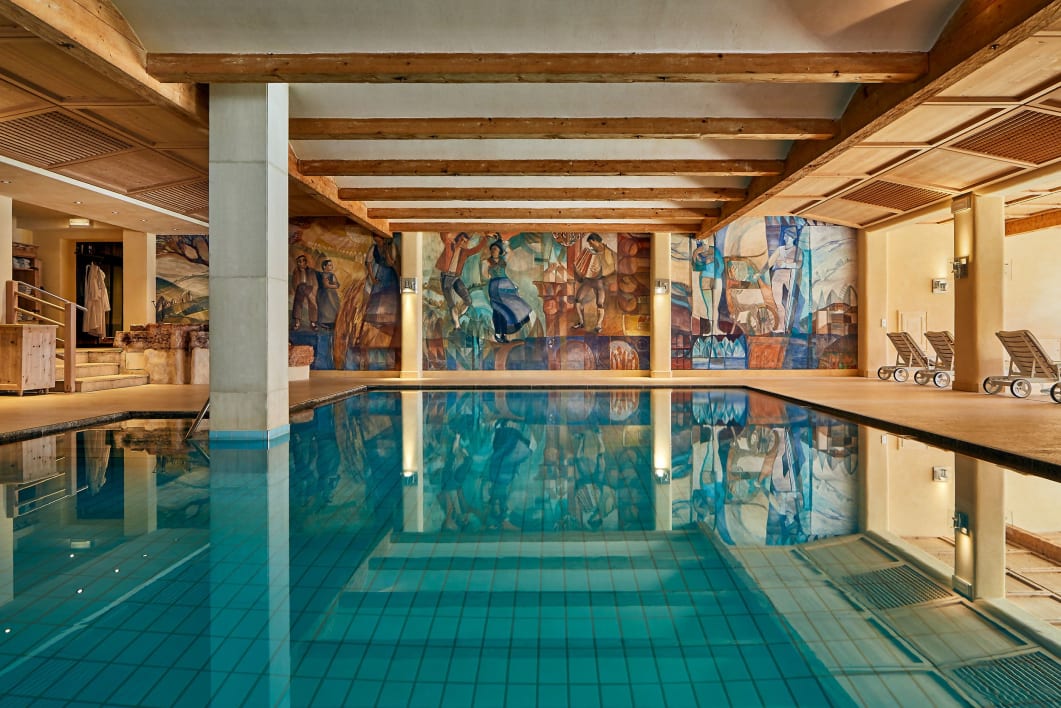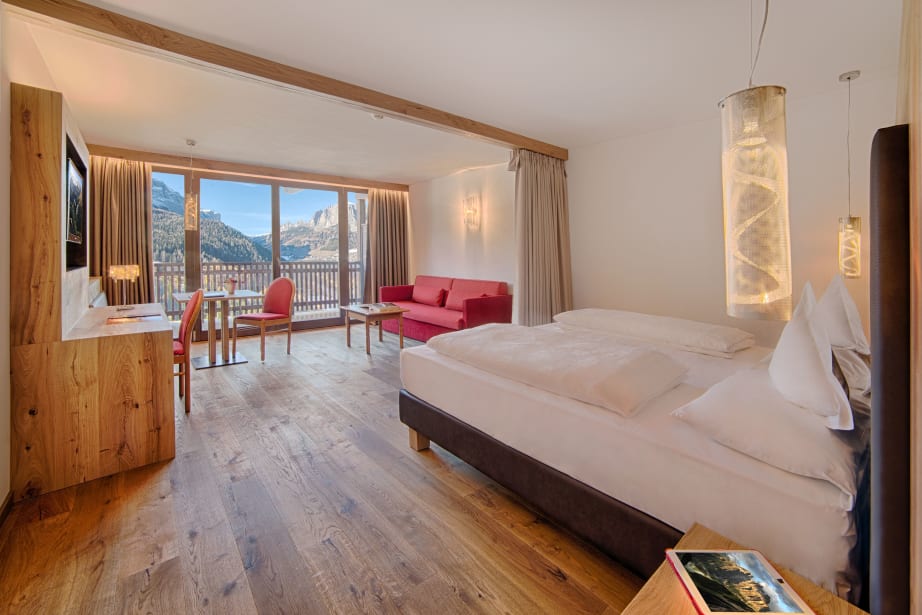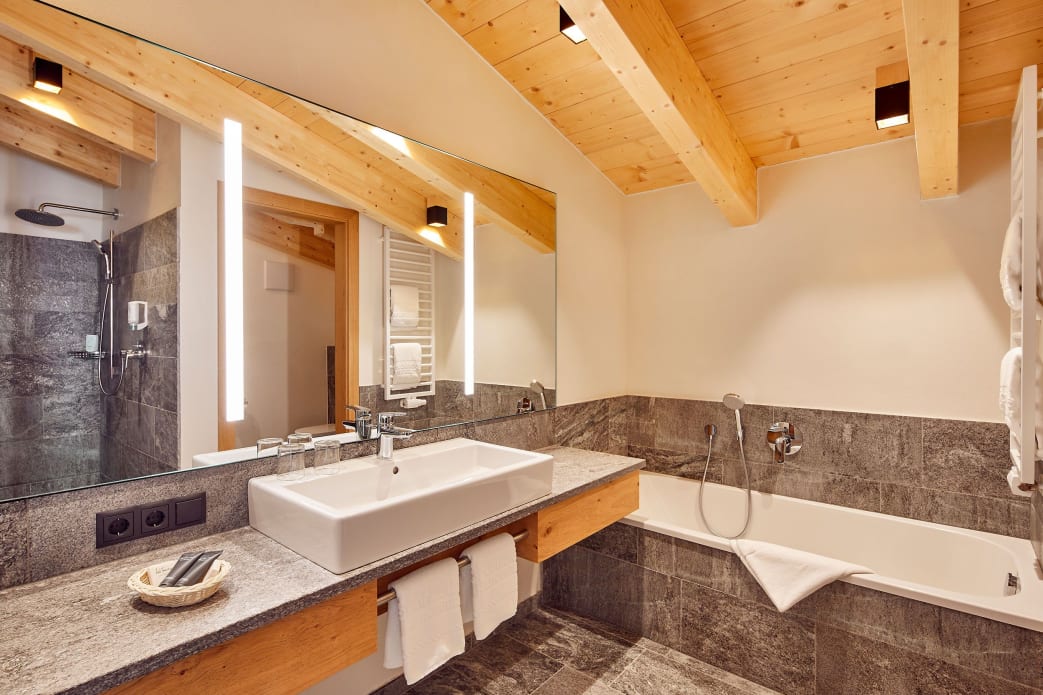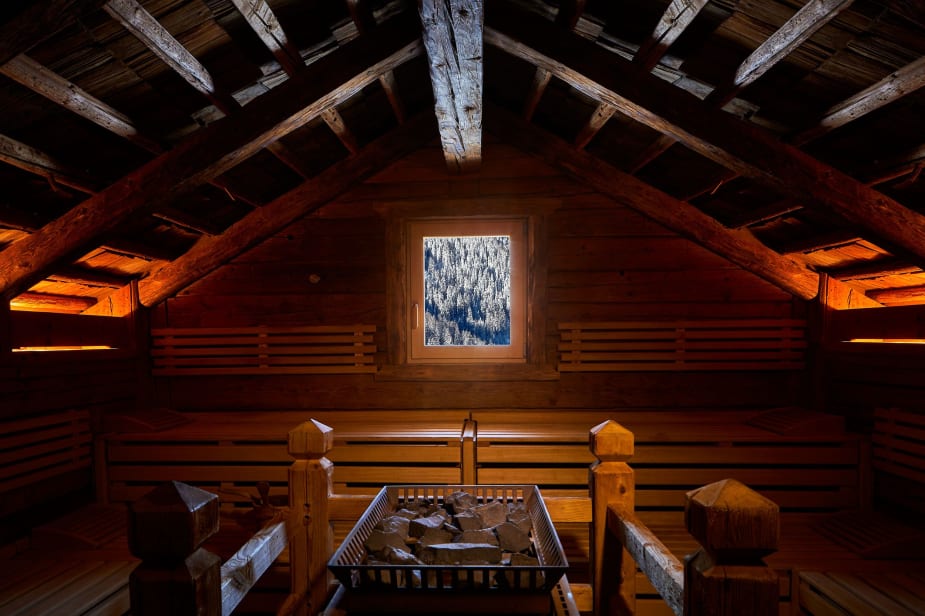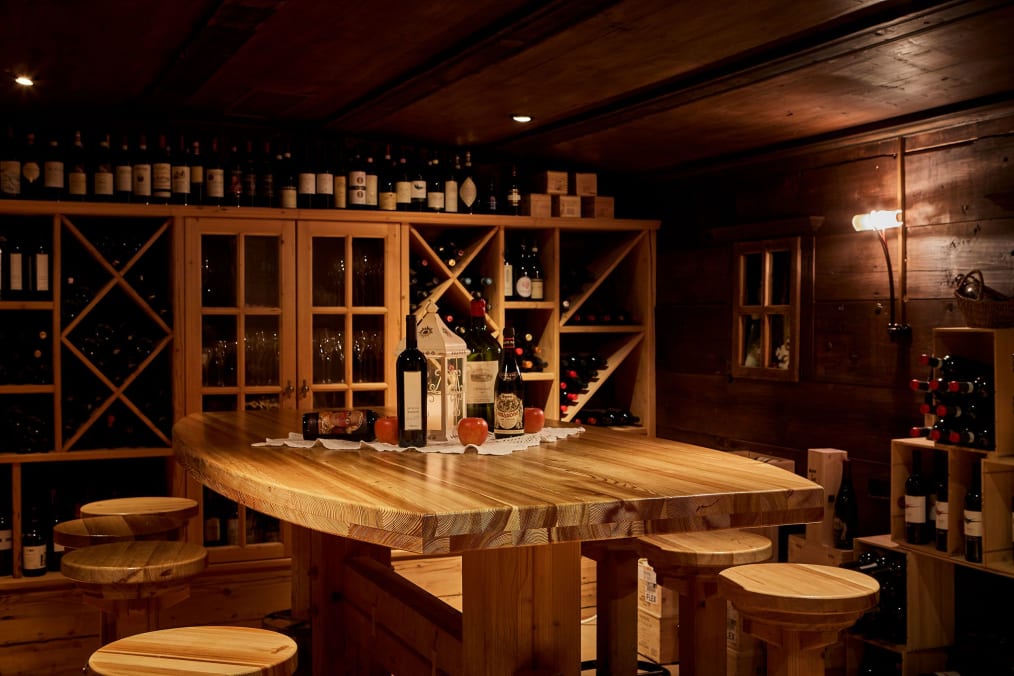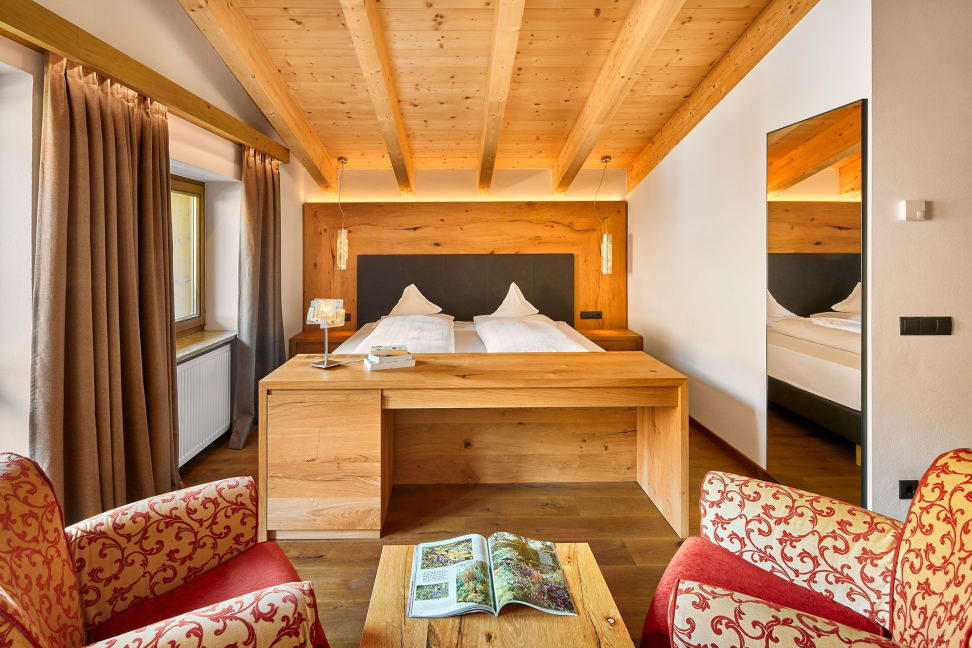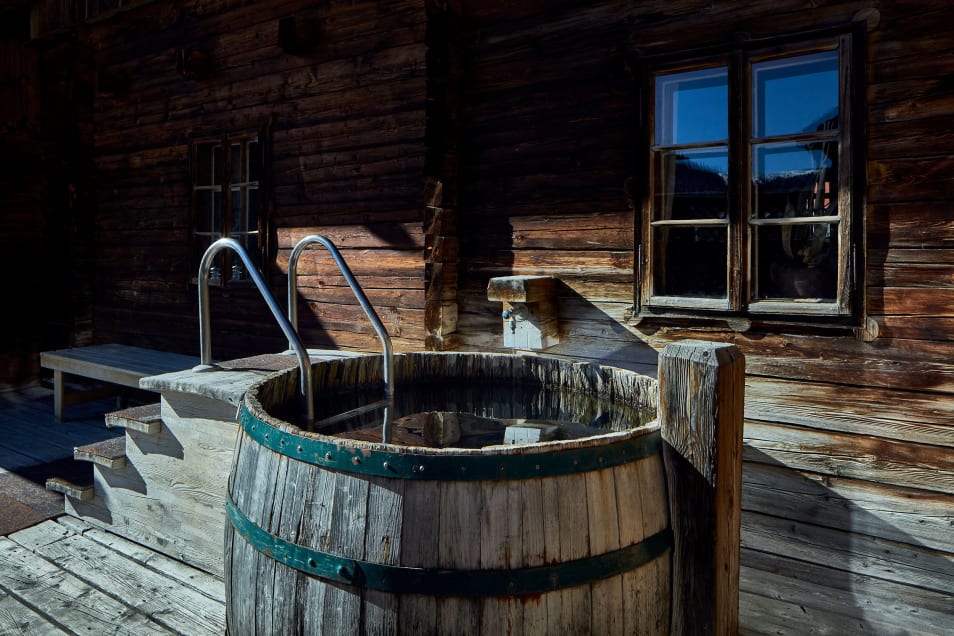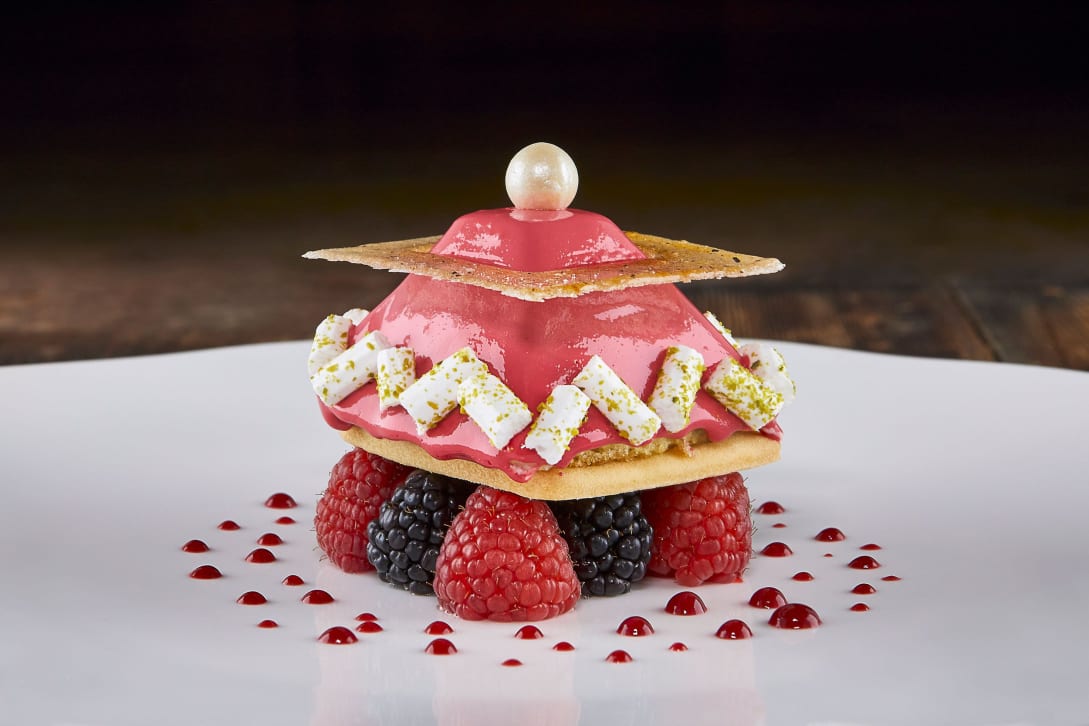 Description
The Sporthotel Panorama is nestled in the charming village of Corvara, located in the heart of the breathtaking Dolomite Mountains in northern Italy. This elegant hotel offers a unique blend of alpine charm and modern sophistication, providing solo skiers and boarders with an unforgettable holiday experience. It features modern furnished rooms with stunning views, delightful restaurants, an in-house wine cellar, as well as an expansive spa area.
Features
Amazing Views
Wellness Centre
Welcome Drink
Close To Lifts
Location
The Sporthotel Panorama is located above Corvara, at an altitude of 1,700m. With its piste-side location, it provides panoramic views of the surrounding mountain landscapes, offering a true haven for nature enthusiasts and outdoor adventurers. The hotel's proximity to the ski slopes makes it an ideal choice for enthusiast solo skiers and boarders. Right at your doorstep, you'll find 1,220 km of prepared ski slopes, and you can ski straight back to the door. Please note there is a free courtesy bus provided by the hotel also, or if you want to walk it's only 20 minutes to Corvara town.
Bedrooms
The Sporthotel Panorama features a range of well-appointed rooms and suites designed with comfort and style in mind. Each accommodation option is tastefully furnished, providing a cosy retreat after a day of outdoor activities. Guests can expect modern amenities, plush bedding, and stunning mountain views from their windows.
Most rooms are located in the main hotel building, but some rooms might be found in an adjacent complex across the road. The adjacent complex is connected to the main hotel by an underground passageway. That's also where all of the hotel's amenities are located, including solarium rooms, mini gym, gaming room, wellness facilities, tavern and the "Stüa Ladina" restaurant, ski room, and garage. The adjacent complex is operated to the same standards as the main hotel.
Restaurants
Dining at the hotel is a culinary delight, with a variety of exquisite gourmet options available. The on-site restaurants serve a combination of local and international cuisine, prepared with the finest ingredients and complemented by an extensive wine list. Whether enjoying a hearty breakfast, a leisurely lunch, or a gourmet dinner, guests can indulge their taste buds while taking in the picturesque surroundings.
Facilities
In addition to its superb accommodations and dining options, the Sporthotel Panorama offers a range of facilities and services to enhance guests' stay. These include a wellness centre, complete with a spa, various saunas, a heated indoor swimming pool, a hot tub, a cold water barrel and a crystal bath, where visitors can relax and rejuvenate their senses.
Social & Communal Areas
The Sporthotel Panorama features a range of social and communal areas designed to enhance guests' overall experience and provide spaces for relaxation, socialising, and entertainment. The hotel's lobby offers comfortable seating areas, a fireplace, and a cosy ambiance, making it an ideal spot for enjoying a book, sipping a drink, or engaging in casual conversations. The hotel's bar and lounge area also provide a vibrant and stylish atmosphere, for guests to enjoy a wide selection of beverages.
Themed nights
Hospitality is something the Sporthotel Panorama commit to on a daily basis, and they offer lively weekly events such as a gala night, or the Thursday night aperitif in the house tavern followed by dinner with typical Ladin specialities. Enjoy a welcome drink with the Costamoling family and the Sporthotel Team, be seduced by an introduction to the local cuisine by the head chef, and much more!
Free Shuttle Bus
The hotel offers a hassle-free and complimentary shuttle service for the convenience of its guests. This service is designed to enhance guests' accessibility to points of interest, nearby ski lifts, or the town centre.
What's included or not included?
The prices shown are per person, except where it is explicitly stated otherwise. Due to the variety of holiday types we run, individual dates may have slight variations in what's included. To find exactly what's included in your holiday, please see the what's included section of your preferred date in the prices table. Please note: flights are not included in any of our holidays.
A comprehensive concierge service is included in the cost of your holiday, so please do let us know what you need and we will take care of it for you. We do not charge for this service.
Our Corvara solo ski holidays are run by Host Savoie. The terms and flexibility included in the prices give you the complete peace of mind that your money is secure, and you can book with confidence. You can find more details about their Terms & Conditions here.